PREV
Movie of the Day:

I CAN ONLY IMAGINE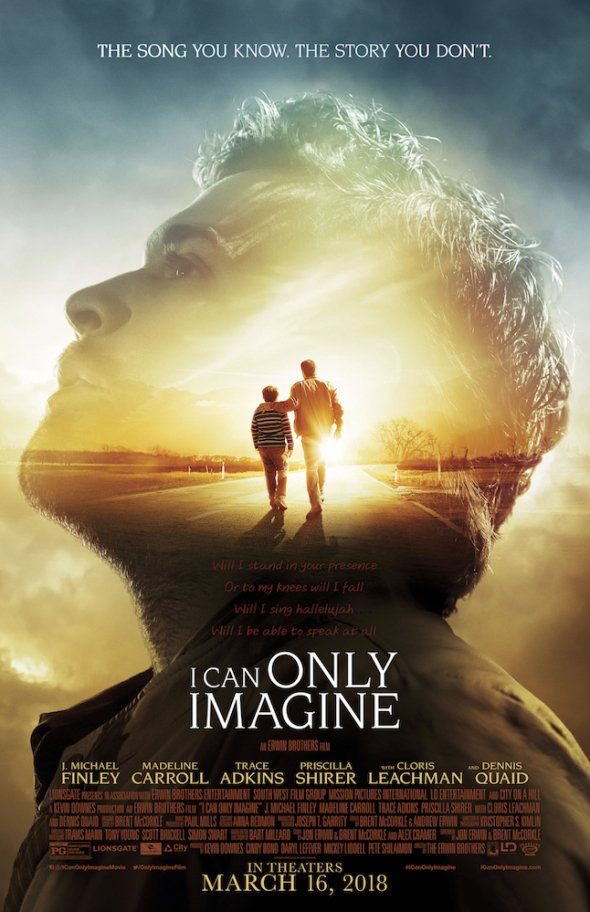 Summary
I CAN ONLY IMAGINE is about the story behind the most-played Christian contemporary song of all time, "I Can Only Imagine" by the band MercyMe, which involves overcoming an estranged relationship between a father and son. I CAN ONLY IMAGINE is a powerful, tear-jerker story of redemption and reconciliation through Jesus Christ with only a light caution for younger children.
See More
VIEW THE FULL REVIEW
What Can Couples Take Away From The Movie?
No matter how far gone someone is, thanks to the Gospel of Jesus Christ, there is always hope for transformation and reconciliation.
What Does The WORD Say?:
"Bear with each other and forgive one another if any of you has a grievance against someone. Forgive as the Lord forgave you." Colossians 3:13

"Therefore, if anyone is in Christ, the new creation has come: The old has gone, the new is here!" 2 Corinthians 5:17

"As far as the east is from the west, so far has he removed our transgressions from us." Psalm 103:12

Post Movie Discussion Questions:
How is Bart able to reconcile with his father?

How is Bart a different person at the end of the movie?

Are there people in our own life we haven't reconciled with?